About NBG
Northrim Benefits Group, LLC (NBG), an affiliate of
Northrim Bank
, is a full-service employee benefits agency that specializes in developing customized benefits solutions. NBG has represented the interests of our clients, Alaskan-based businesses and organizations with 2 to 1000 employees for over three decades. As your benefits consultants, we act on your behalf when dealing with insurance carriers and plan administrators, while making recommendations based on your business' best interest. NBG, a locally owned Alaskan business, is appointed with all of the major employee benefit insurers and administrators licensed in Alaska. Many of these companies have recognized NBG as a key partner in the Alaska market.We also provide services to individuals seeking coverage for themselves and/or their families through our individual division, Enroll Alaska. Our associates also work closely with a variety of trusted partners to provide solutions for individual life, disability, long-term care insurance, business & estate planning, strategic investing, and retirement planning.
Our knowledge of the enrollment, application and administration procedures is appreciated by both our clients and partners. Our clients have greatly benefited from our commitment to provide the best and latest advances in these complicated areas.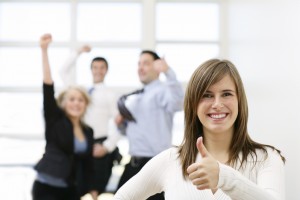 MISSION & VALUES
Northrim Benefits Group's primary mission is to deliver exceptional services and value while offering a wide range of products and services to meet our clients' changing and developing needs. We support the employer's objective in offering benefit programs: Recruiting, Retaining, and Rewarding the efforts of the employees that make their organizations successful.
Our licensed staff is composed of high caliber individuals with experience and knowledge to provide our clients with the highest quality customer service and develop creative solutions to their unique challenges.
We closely monitor insurance carriers and administrators to ensure they provide quality service and pay claims in a timely manner. As an independent brokerage firm, we work solely with top-quality carriers, recommending the companies that best meet our client' needs and deliver the best overall value.
NBG operates under a team-based organizational strategy. Our accounts are managed jointly by licensed benefit consultants and administrative staff.
WHY CHOOSE US
Northrim Benefits Group stands out from the competition by:
Customer Service is our top priority
Wide variety of products and services to meet all of your benefits needs besides insurance
On-site Consultations
Transparency regarding all fees and cost
We think outside the box to come up with creative solutions to your benefits challenges
Fully licensed firm and staff members
AFFILIATION WITH NORTHRIM BANK
ICL was the founding agency with over 35 years of local presence and experience. As ICL grew, it developed two main focuses – one on financial planning and investing, the other on employee benefits and health insurance. The employee benefits arm of the company developed a unique relationship with Northrim Bank and in April 2005, Northrim Benefits Group, LLC was formed as an affiliate company to Northrim Bank.
MEET OUR ASSOCIATES
Northrim Benefits Group, LLC (NBG) is comprised of a group of professionals who have the experience, knowledge, and drive to meet our clients' business needs through a personalized consultative process. Our associates come from a variety of backgrounds, areas of expertise, and industry experience, and use a team approach to provide creative benefit solutions. Our associates have been carefully selected based on their knowledge, experience and desire to make a long-term commitment to our clients. Every member of our staff is licensed by the State of Alaska Division of Insurance and participates in ongoing continuing education to stay current in the field of employee benefits.
CAREER OPPORTUNITIES
Northrim Benefits Group, LLC (NBG) is always looking for the right individuals to grow along with our firm. We look for team members who exhibit a high degree of professionalism and integrity and who are committed to developing long-term relationships with our clients. A career in the benefits industry can be challenging and rewarding, providing many opportunities for personal and professional growth.
We are committed to providing our associates with ongoing training and educational opportunities in order to maintain the high standards that are fundamental to serving the best interests of our clients.
If you're interested in learning more about working with an organization where you can create your own future, contact us via email at info@northrimbenefits.com.